Used Apple Laptops for Sale in UK
admin
You can get cheap use apple laptops and MacBooks at the Apple Refurbished Stores and other resellers of used laptops in the UK. The question comes in people's minds that they should buy a refurbished laptop from a sale? If you are money conscious and want to enjoy the status in society than it will be a great way to save your money on a new Laptop but in this few risks present.
If you're considering buying a Laptop, especially if you're on a tight budget, we recommend that you buy from the Apple Refurbish Store or another refurbished or used Mac laptop provider instead of paying the premium price.
Apple cares for its customers, and this is a good feature for the people who cannot buy the new Apple laptop.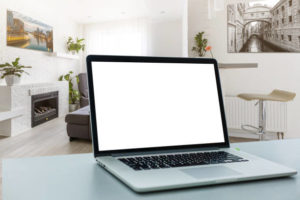 Now you can buy the used apple laptops for sale in the UK in your budget. The used apple laptop is also in the best condition you can buy it and get benefits from the features by Apple Company.
Should you buy a Used Laptop?
Yes, you can buy the used laptops because nowadays a laptop is the need of everyone. And new Apple Laptops are very expensive, and everyone cannot afford this b branded Laptop. The used apple laptops are sent to Apple Company if any problem found. The experts in Apple Company examine the Laptop in detail and then update the Laptop. So buying the used apple laptop will be the right decision.
How much cheaper are used laptops and Macbooks?
Now come to the main point about how much less we will get the laptops of apple in used condition. Mostly it depends on the condition, model, and specification and how old is it. Approximately 15-30 percent is less than the original price depending on conditions.
Which Models were available in used Apple laptops?
These refurbished and used laptops can be models from the previous year or current models. You may be wondering where these laptops came from. A refurbished Mac could be an old demo model used during Apple's educational programs, or it could be a unit that sold it to a customer who decided to return it under the standard sales and return process.
Now you can also get used Apple laptops in the UK. The price is also in the budget. As the apple laptops are best for graphics and with fast processors. Apple laptops are very thin laptops but with a durable aluminum case. Apple also makes upgrading its OS simple.
The used laptops of apple are available in different year's models like 2015, 2016 and 2017, 2018, etc.
There many Apple laptops with the best specifications and are in good condition at a reasonable price.
Where to buy cheap and used laptops in the sale?
From Apple Bite 2nd Bite, you can get the used devices online and within the best price too. We provide all the Apple devices and in good condition. On Apple Bite 2nd Bite you can also get the Apple model you want either its laptop, iPhone, Mac, etc. And all the products related to apple you can get here quickly.