Buying a refurbished MacBook What you need to know
admin
Things You Should Know When Buying a Refurbished MacBook
MacBooks have continued to rise in popularity, and now they are in high demand. However, with great performance, and a brand name like Apple, MacBooks have expensive price tags. This may cause you to believe that a MacBook is out of your price range, but we are here to tell you that there are other options, and one you should consider is buying a MacBook refurbished.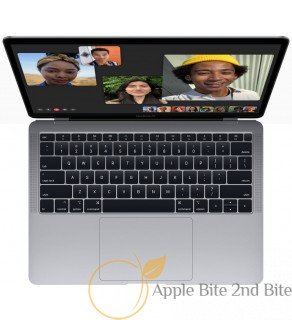 A refurbished MacBook is pre-owned, but it has been restored, cleaned, and tested to run and look like new. Most of the time these MacBooks have been returned or were on display in-store. Every time a MacBook is refurbished, it will be restored to a high standard, but because it is not completely brand new, it means the price is reduced. You can save hundreds buying this way, but you won't face the same issues that can crop up when buying second-hand.  
Where can you buy refurbished MacBooks? 
There are different options when it comes to where you can buy a MacBook refurbished. You can buy directly from the Apple Refurbished store, or you can buy from a seller who restores them to Apple's standards. Amazon is also a popular place to find these MacBooks, but you have to be mindful that these are third-party sellers, and they may not be Apple Certified which can mean that the refurbishment won't be up to the standard it should be. 
You will find many online stores that sell refurbished MacBooks and Apple Bite 2nd Bite is one of them. We are a trusted seller of refurbished Apple products. We offer free shipping, free returns, 100% money-back guarantee, and we are here to support you 24/7. Our refurbished products are always restored to the highest standard, and we are a brand that customers can trust, this is why we are top-rated.  
Which MacBook should you buy? 
The model you buy depends on your needs. We have found that the most popular are either the MacBook Air or the MacBook Pro. Both are portable, have high-quality displays, run efficiently, and can be used for work and fun. There are some minor differences such as the Touch Bar but it all depends on you. Don't be put off by the older models, as their software is re-installed before you buy, so they do run efficiently. If you are not bothered by having the newest tech then this is definitely a great way to save money. Overall, we would recommend the Air to users who want to stream, play games, etc, and the Pro to those who work on their laptops a lot.  
MacBook Refurbishment at Apple Bite 2nd Bite 
We have different versions of MacBooks available on our website, including the Pro and Air. So, if you have decided on which model you would like and that you would like to try a MacBook refurbished then take a look. Even if you still are not convinced, still have a look as we think the savings that we offer may just change your mind.